We are delighted to share that firefly has been awarded a Silver Medal in the Label of the Year category at The Grocer New Product & Packaging Awards!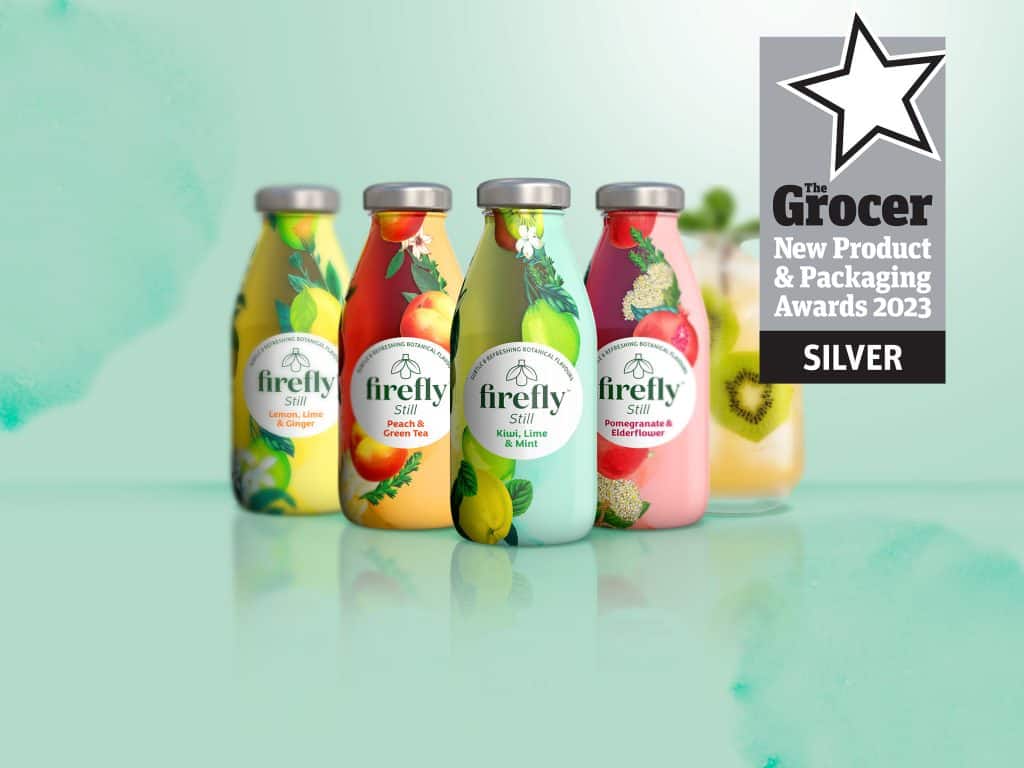 firefly offers a delicious range of natural soft drinks carefully crafted from still water, fruit juice and a blend of botanicals. A sophisticated soft drink targeted at adults; it has been going from strength to strength in recent years. A brand with huge potential, we revitalised the packaging in the first half of 2023 to ensure that we reflect the natural, pure elements of the drink whilst retaining some of the existing creative cues, to maintain brand recall. The evolved design celebrates the fruit and botanicals within the drink, as well as a new transparent elements to showcase the liquid inside the bottle.
The Grocer New Product & Packaging Awards are always a fantastic affair, showcasing how brands continue to excite and inspire consumers in the face of changing and challenging legislation, as well as speaking to consumer trends. A huge congratulations to all winners and those shortlisted!